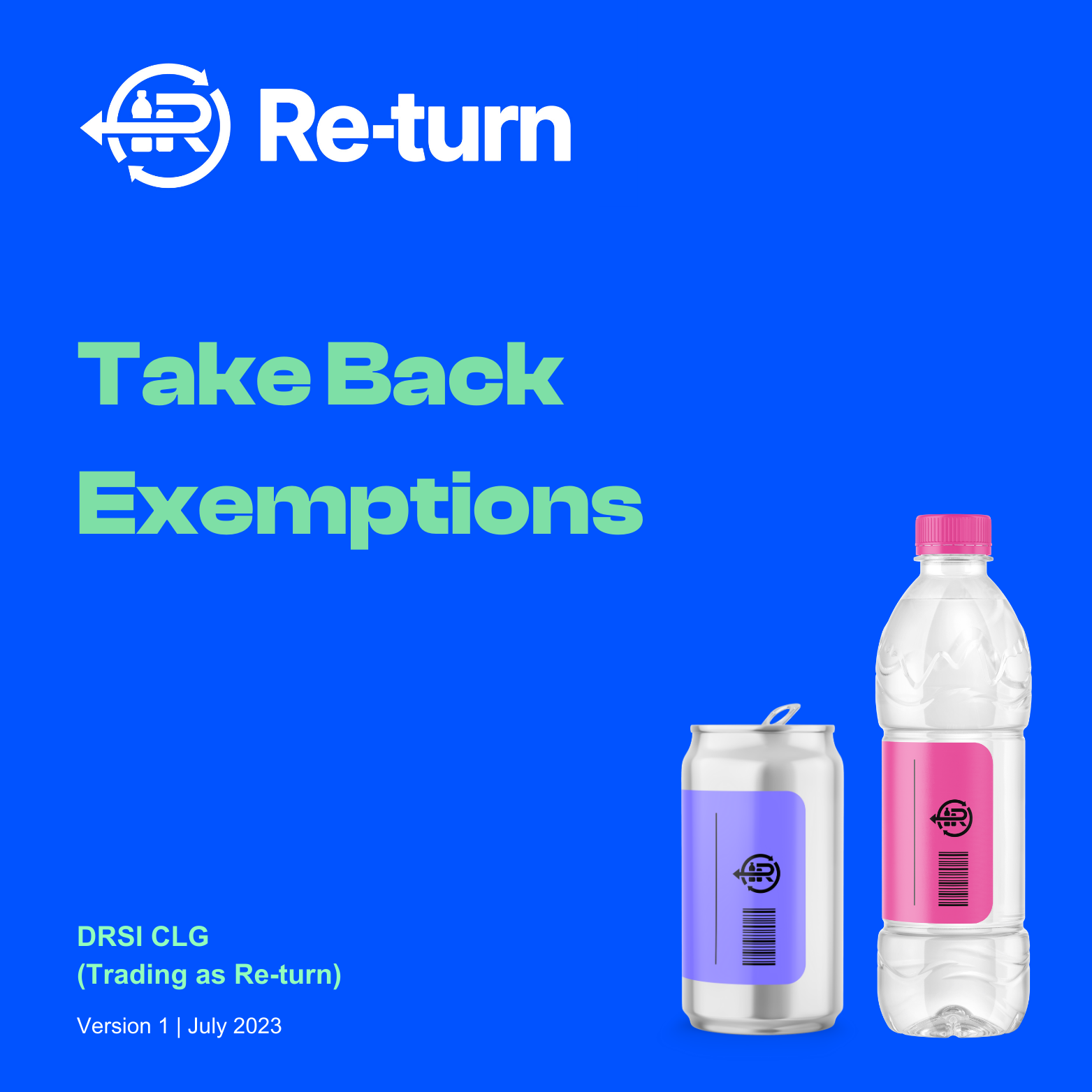 Re-turn have announced the Take Back Exemptions for Deposit Return. Please note that all 'Retailers' that sell in-scope drinks, are legally obliged to register with Re-turn.
'Retailers' are defined in the Separate Collection (Deposit Return Scheme) Regulations 2021 as any person who for the purpose of trade or otherwise in the course of business sells or otherwise supplies in-scope products to a final consumer.
This  include hotels, restaurants, bars, cafes, off licences, food service outlets etc. Following registration with Re-turn, Retailers can then apply for a Take Back Exemption.
To view the Take Back Exemption document, please click here. If you have any further queries. please contact us at info@re-turn.ie